Lessons are available for anyone wanting to learn to knit or crochet. Cost is $25.00 for a 2 hour session. All skill levels welcome. Call today to schedule your lesson. 

Tuesday and Thursday evenings from 6:00 pm to close are open knit/crochet nights. Bring your projects and relax with others as we work on our own WIPs.
 
****Just in case you need another excuse to come and play with yarn, here ya go****
Introducing Friday Night Yarnaholics! We are NOT an intervention program. We ARE an ENABLER program! Great way to end the week! Start your weekend a few hours early. Come anytime from 5:00 'til 8ish! We will figure it out as we go! We will be doing this every Friday! 
 
Western Reserve Lace Society meetings are held the third Saturday of every month from 10:00 am to 1:00 pm. This is open to anyone who currently does any lacing techniques or wants to see what it is all about. These techniques include bobbin lace, knitted laces, needle laces, etc. Bring your projects and join us. Next meeting is June 17th.
 
Sit & Spin night on the second and fourth Mondays of the month from 6-9 pm. Bring your spinning wheel or drop spindle and whatever you are currently creating and spin the evening away with others. We have batts, locks and cloud available in the store. When the weather gets better we will be able to spin out on the walkway in front of the store. For those of you who have taken the introduction to spinning you are also welcome to join us. We will have our spinning wheels available for you to use, but it will be necessary to call ahead and reserve your wheel as we have a limited number available. Understand that this is not an instruction night. It is an opportunity for you to get practice and hone your skills. Dates: June 12 & 26.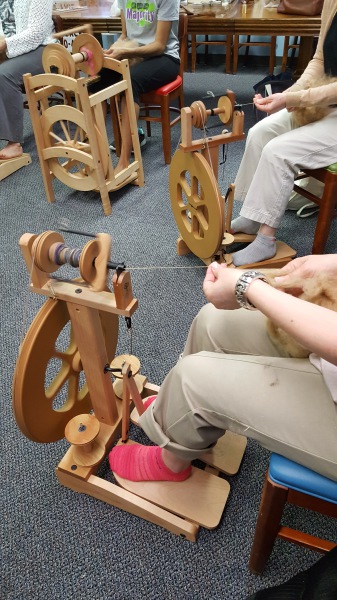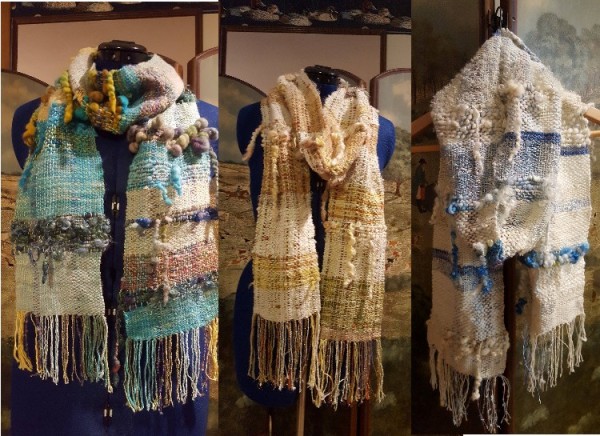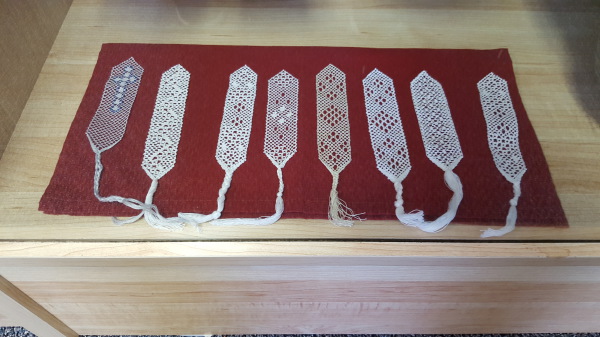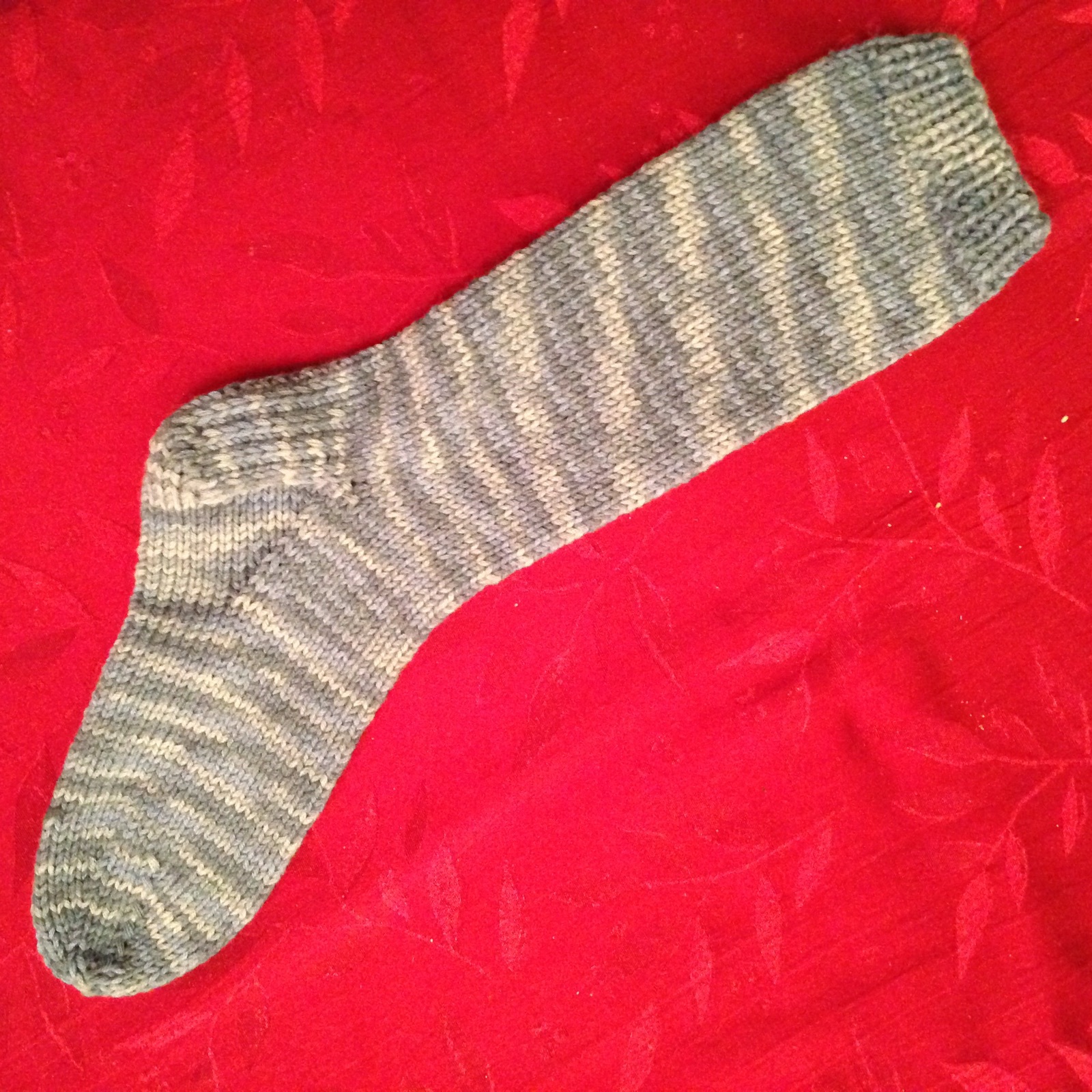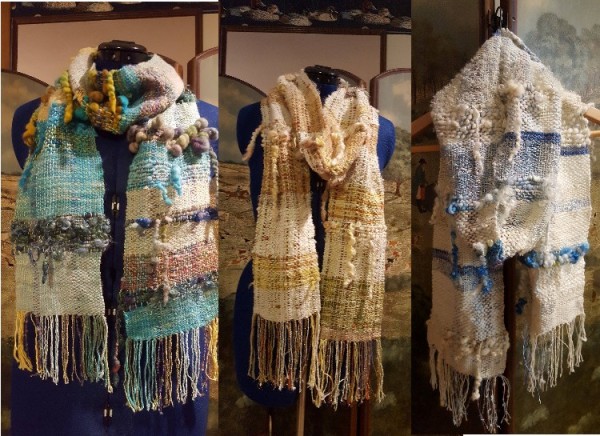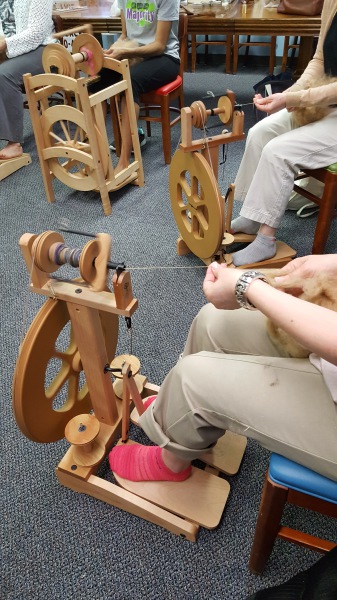 June 20 & July 5 Openings!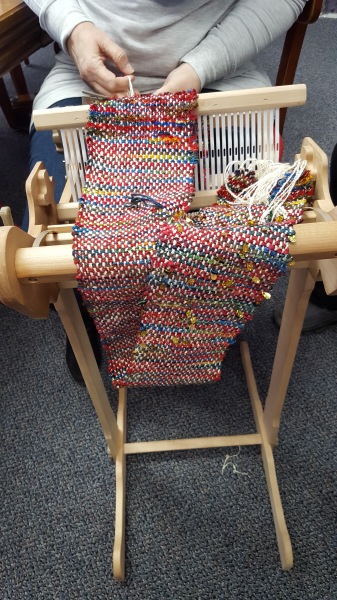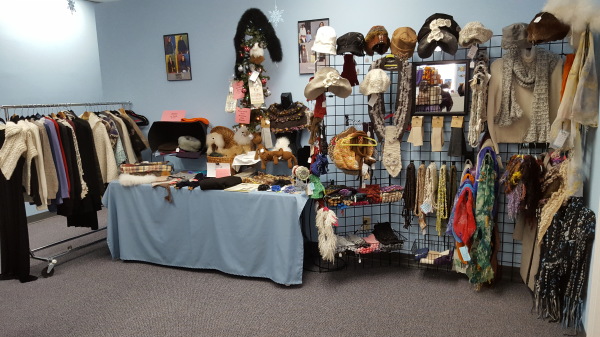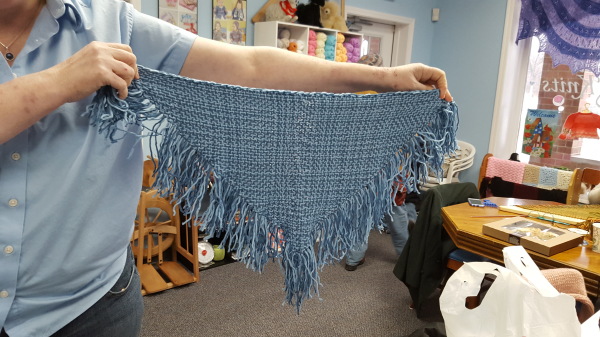 June 24 Call and reserve your spot as there are limited spaces.